Simply Mary Ellen
A VISION FOR A BETTER FUTURE

My story is like so many others, maybe you can relate.
I'm not one to follow the herd. I tried that, it didn't work for me. Unfortunately, because of all the messages from society to do life a certain way, I internalized the belief that I wasn't good enough and that it wasn't ok to be my true self. These false beliefs caused me to struggled with self-esteem issues from an early age. In my teens and 20s I felt lost and confused but I kept pushing forward seeking the real meaning to life. After college, I found great jobs but still felt there must be more. I continued to struggle with the confidence needed in the "real world" and I drifted through life, filling myself up with so many unhealthy distractions only to find myself more unhappy and unfulfilled.
If this sounds familiar I want you to know there's a better way. I know from my own journey inward that when you change the relationship you have with yourself, your life begins to transform.
Today I'm self-employed, have wonderful relationships, make time for what's most important and have designed a life that I'm so happy to wake up to. You can too if you're ready to go within. Start with the free Luminary Essence Quiz and reconnect with what matters most.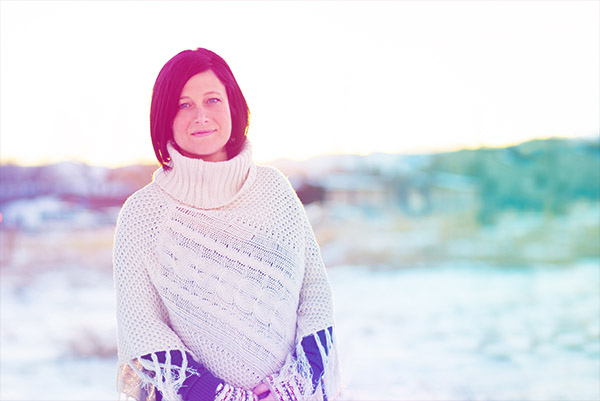 I want to make your life easier by helping you navigate this strange thing called the human experience. I do this by guiding you through a process of Transformational Life Coaching, leading Breathwork experiences and Energy Healing.
I don't have life all figured out. I do however have a huge heart and an immense passion for personal and spiritual growth. And one thing I do know… the universe we live in is filled with magic and wonder, beauty and heartbreak. And in every moment, in every challenge, in every delight, there's opportunity for growth.
I've found Breathwork to be one of the simplest ways to personal growth through a transcendant experience. This is for seekers who want to strengthen their direct line to the Divine, to connect with their oneness, to tune in to their internal guidance system. It's also for those who feel lost in the ebb and flow of life. And for those who feel broken or exhausted by the inner critic.
Your breath, when used in an intentional way, has a "mind" of it's own. It has a way of knowing exactly what you need to experience and how to give you the message, in a way that will be memorable and life changing. And that's why I share this amazingly simple process with anyone who feels called. Are you ready to breathe in the messages that are there for you?
I also support your growth by coaching you through designing your dream life. You are an artist and your life is your art. I'll help you make it a masterpiece.
Schedule a free call and I will explain my process, what to expect and answer any questions you have. In this call we can determine if we make a great team and what your specific process will look like.
Simply,
Mary Ellen
PROFESSIONAL AND PERSONAL
PASSION PURSUITS
Certified Transformational Coach
2016-2017 Mind Energy Body Transformation
2015 Holistic MBA Transformational Coaching Method
Online Business Training
2013 Marie Forleo B-School
10 Day Silent Meditation Course
2015 Rocky Mountains Vipassana Association, Elbert, Colorado
Certified Reiki Master
2015 Body Mind Energy Center
BFA in Communication Design
2003 Metropolitan State University of Denver
Certified ESL Teacher
2007–2008 ILA Vietnam
Certified Breath of Bliss Facilitator
2014–2016 200 hr Certification Program
Holotropic Breathwork
2012 Weekend Workshop
International Travel
1995 England & France
2005 Cancun, Mexico
2007 Vietnam
2008 Thailand
2011 Costa Rica & Panama
2012 Puerto Rico
2013 Playa del Carmen, Mexico
2014 Bali, Indonesia
2015 Ontario, Canada